Understandably, parents, potential students and careers advisors at schools want to know what career opportunities you will have after completing the Professional Business Diploma.
Practical skills rather than academic concepts
The advanced skills you will achieve makes OMBS graduates eminently employable within all business sectors. Essential elements of the course include a thorough understanding of how businesses work both internally and in the wider world of B2B, B2C and disseminating information.
Office and communication skills
Every individual and every company, however large or small, uses Microsoft Office programs. All use them to a certain level and each use them slightly differently. Familiarity and experience of using every package to an advanced level is unusual and extremely valuable to an employer. On the first day of your first job you can tackle any system or any task, across any platform, at any level, with confidence and expertise. You will gain experience of working within teams and communicating with colleagues, customers, clients, partners, as well as competitors.
Confident and capable
"I didn't know you were paid when you were on holiday". For those who haven't had a job, there could be a lack of knowledge about the working world. On this course you will learn the essential information about things like salaries; holiday and sick pay, maternity/paternity leave, TOIL and shift work. Regarding the money side of things we teach you about expenses, budgets and bonuses. And then there is National Insurance, income tax, pensions, overtime, personal data and GDPR. We even teach you how to negotiate a pay rise!
What is left at the end of the month? You will learn about monthly expenses and what their salary will cover. Commuting, utilities, food, community charge, internet/phones/subscriptions, business wear or uniforms, car costs and maintenance, and of course, the all important and salary sapping, rent. A fantastic job but with a low salary might not be sustainable.
"Is the job right for you"?
At the very beginning of the course you will learn more about your personality type; this is often very enlightening! Clearly, different personality types suit different environments. Creatives, who come up with great ideas, might not be motivated to finish the project or tackle the fine detail. There will be those types who enjoy seeing a project through from start to finish, get satisfaction from a job well done, but prefer to work on their own. Some are motivated by money and power, some are happy to take a risk and be part of a small start-up. This self awareness will help you apply for jobs that are right for you. It helps you prepare your CV, prepare for the interview and prepare for your first day at work. See the 5 Tops Tips to Prepare for an Interview.
"How does this give you a flying start?"
Clearly, all of the above will ensure your CV is seen above all other applicants for the job. To avoid disappointment, you will know which jobs to apply for, and which you should not. Your skills will give you the confidence to secure that job you really want. New colleagues will really value your skills, knowledge and contribution to the team. Familiarity with the world of work helps you understand all areas of business and which business sector you want to pursue for a career. Having these skills ensures that you will be capable and confident enough to succeed in any temporary roles or short contracts until you choose your preferred career path. All these skills and attributes will guarantee to give you an advantage over your colleagues or competitors and give you that "flying start".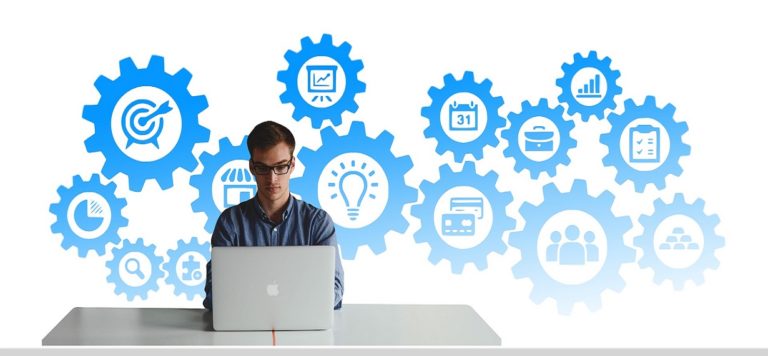 Oxford Media & Business School offers a 9-month Professional Business Diploma for ambitious students who want to start their career within 3 terms rather than 3 years; for students who are looking for a practical and positive Gap Year in Oxford; and for university graduates who want to add these skills to their academic qualification.