We love it when our graduates get in touch with us to tell us their news – whether they have chosen to do temping to decide which roles and business sectors they like or whether they have started a new virtual job and what it entails. Their stories are all exciting and very varied. Here are just a few:
"I knew that once I graduated from OMBS I wanted to work for a large corporate company where I was able to have colleagues as friends, good career prospects, a wide social network and be right in the heart of the City. I have now found the job that I wanted working for an Investment Banking company. My skills and experience meant that I was confident going into the interview and have proved how competent I am." Anna
"I am loving my job at Trinity Lifetime Partners, a long term financial advice company in the City. My job title is Team Assistant so I do a bit of everything! I have also been given even more responsibility because our Office Manager is on maternity leave and I have been asked to hold the fort. I now have the same responsibilities as our paraplanners, who help the financial advisers with their cases. Essentially I am responsible for keeping an eye on all of our cases and chasing providers for funds and updates, etc." Georgie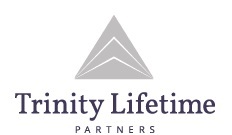 "I was really lucky finding my fabulous job because my new boss actually came looking for me on LinkedIn. I am working for Zara Christie, who has a boutique interior design company based in Hampshire and London. She is really amazed by my skills and has already given me more responsibility. The job is really varied. I supervise the gift shop team, am working on the new website, and do all the social media for the business. It's great to combine working in the showroom with travelling to London for three days a week with my boss. I arrange all her meetings with clients in their homes, new property viewings and managing her very busy schedule and commitments. Amazingly, I learnt the other day that my boss had herself been to OMBS many years ago – small world!" George

"I am having such a good time working for John D Wood & Co. in Chelsea. It is not the path I originally thought I would take when I left OMBS but I am so glad I took this job. Everyone is so nice and I really get on with all of them. It has made me realise just how competent I am in the workplace. I have all the skills, some from OMBS and some from common sense, that I need and I actually look for more work to do! Taking on more responsibility than my predecessor is good as it keeps me busy. Being in charge of the office Instagram is particularly enjoyable.
I work in the flagship office which is absolutely incredible to work in. Some of the people in my office have been there for decades which I really look up to and it is quite amazing to just listen to them on the phone. It is in the best area which is great for bumping into the odd celebrity, but very dangerous for the budget to be working so close to the Kings Road as I have an hour off for lunch." Evie

"Andrea Freeman has close links with the Royal Household and recommended I should apply for my current role. Having graduated in July I had signed up to several agencies in London who had found a variety of very good vacancies but being extremely driven and ambitious there was nothing that really jumped out at me initially.
I am now thoroughly enjoying my new role working for The Royal Household at Kensington Palace for the Duke and Duchess of Gloucester. Essentially I have three main responsibilities in the office; arranging, planning and organising all aspects of the public engagements attended by His Royal Highness, writing the press releases for individual engagements and finally, writing and distributing the weekly calendar to each member in the office, as well as the Duke and Duchess. I also liaise with Police Protection Officers and Security and arrange chauffeurs and transport (whether that be helicopter or train) for each of the public engagements. Without the help of Oxford Media & Business School, I wouldn't be in the position that I am now!" Chelsea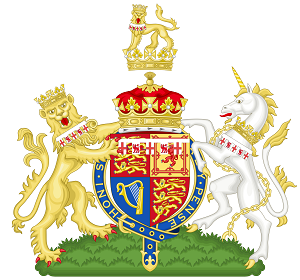 "My job title is Associate Coordinator for the Property Services Department at Chestertons. My day-to-day job consists principally of gathering valuation requests and potential market appraisal leads from the various property websites and allocating them to consultants in the department.  I am responsible for distributing the online website chat leads to the relevant offices. I also use the LonRes database to help identify opportunities for potential market appraisals.  In the next few months I will be taking on a further administrative role in a training department which is soon to be set up at Chestertons." Holly