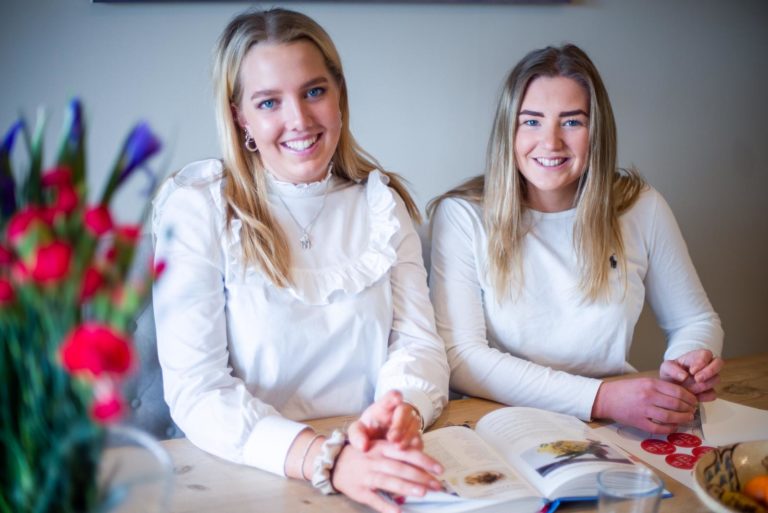 We are always asked what businesses our graduates go on to build and if we are being honest, it's a hard question to answer. We have students pass through our doors who go on to be trailblazers in wellbeing, lifestyle management, equine services, property, hospitality, fashion, events – the list is actually endless.
We spoke to Annabel Tyser (OMBS Graduate 2020) and co-owner of luxury catering company, Thyme 2 Eat – click here to see their gorgeous website but be warned, you'll leave feeling hungry for a cake or flaky pastry! Who saw an opportunity during a time when everyone was stuck at home and quite frankly, sick of cooking for themselves – clever I hear you say!
Annabel and her longstanding friend Katie, decided that their passion for great local food (they are based in Northumberland, in case you are wondering where to book a staycation this summer) could be a great little earner.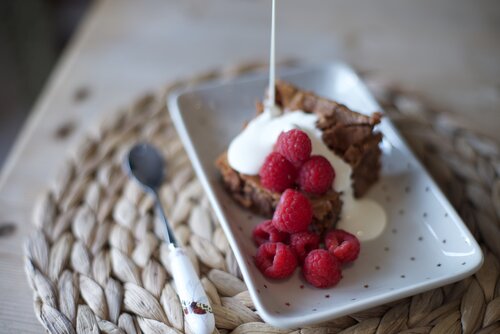 Annabel explained to me that she left OMBS in July 2020 and had always initially imagined moving to London;
"I guess it was a path that I had always imagined going down because that's just what people did. I didn't really question it or give it much thought if I am honest. However, the pandemic meant that those aspirations of big City living had to go on the back burner and it was back to Northumberland where I grew up for the lockdown."
When reflecting on their first year in business, I ask whether it was a brave decision or whether it was a natural snowball
"The business really started organically, and by that I mean Katie and I would create simple Tray Bakes and Cakes for the walkers and hikers who would come in their droves to Holy Island, as they were all now working from home. We would work from Katie's Grandmother's home and feed the hungry public. It was actually a really great way to learn the basics of catering for lots of people. As the first lockdown began to ease and people were allowed to come together again, we secured a contract with the holiday cottage company 'Wild Plum Escapes' and would place menus in their cottages for their guests. I would say this was really the turning point for the business.
I hate to say it and I am mindful of those who have found 2020 a struggle but the last year, has really been a blessing in disguise for us. I feel with such certainty that I would not be building a business so soon after graduating OMBS if it wasn't for the pandemic. The lockdowns and life coming to a halt meant that I was able to spend unpressured time developing the brand and focusing on my passion for food. I designed and built the website myself, which not only has been a huge saving financially but was done with confidence from the skills I was taught during my time at OMBS. Everything I learned during my course has been put to good use and I am so grateful as a business owner that I was able to gain such valuable and practical business know-how."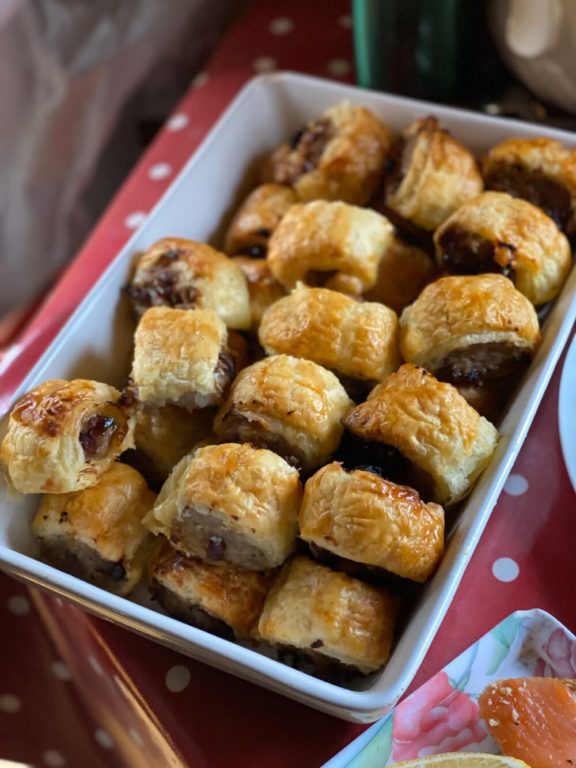 So what does Annabel think to launching a business straight after graduating from OMBS?
"Why not?! Lots of people said Katie and I were mad for giving it a go but we initially only actually invested just £50 of our own money and then with each monthly success, reinvested back into the company. The course gives you the absolute best start to understanding how a business operates and ways to market yourself, think outside of the box and strategize. For instance, December was a tough month with Lockdown 2.0, so we created a Christmas Hamper and they were hugely successful! We are loving being business owners and cannot wait to see what this year has in store for us!
If you're ever in the Northumberland area and would like a gorgeous meal or treat whipped up, Thyme 2 Eat is the company for you! Do contact the team for more information.
To give our students the best springboard into business, we will be recording a podcast episode with Annabel and her business partner Katie, which will be published in the new term.
Oxford Media & Business School offers a 12-month Professional Business Diploma for ambitious students who want to start their career within 3 terms rather than 3 years. Student accommodation is offered through the College. Find out more here.
OMBS is the perfect choice for students who are looking for a practical and positive Gap Year and for university graduates who want to diversify their qualifications.