Alison Bloomfield on how students can stand out in today's workplace
This question is definitely one that parents, students and careers advisers should consider.
For the first time in the UK over 50 per cent of young people attend university. Thirty years ago only a third of undergraduates achieved a 2:1. Today over 70 per cent achieve an upper second.
There are 168 institutions awarding degrees in the UK and some 1.7 million undergraduates doing thousands of different subjects.
These institutions, new and old, are no longer just academic places for our young people to learn and grow, they are large multi-million pound commercial enterprises and yet they are still reliant on tuition fees.
With the low birth rate in the early 2000s there is now great competition to attract today's 18 year olds.
Now more than ever there is flexibility in entry requirements, and some universities are even making unconditional offers.
If a student is given an unconditional offer do they feel they can coast with their school exams not realising that their A level results will actually count for at least the first five years of seeking jobs?
This summer's grades will add another unknown dimension.
Surely a degree is essential?
The ability to hand in an essay on time shows good organisation skills, the staying power to keep studying shows tenacity, a 2:1 or a first is an indication of academic ability, being the captain of a team is an example of leadership but do any of these indicate an understanding of the world of business and give them the real practical skills to fit all requirements?
The graduate marketplace is highly competitive and already near saturation point, a university degree on a CV might not be enough to stand out and additional skills attractive to businesses may make the difference in acquiring that all important first job.
What do employers look for?
Employers today are faced with a huge dilemma with so many graduates applying for jobs. How do they tell them apart?
Either before university as a Gap Year, after a degree, or indeed as an alternative to university, students should be aware that they need to offer great workplace skills as well.
Students who will go on to thrive in the workplace are those with a broader range of business and office skills.
In addition to good academic qualifications, employers are looking for advanced IT skills, a demonstrable understanding of the business world in general and preferably of a given sector or role, as well as more valuable soft skills such as time management, communications skills, customer service and emotional intelligence.
Any potential new recruit who can demonstrate these skills in addition to academic excellence, will create a powerful CV that will certainly catch the eye of any recruiter.
What is the best route to a career?
The employment market is difficult at the moment and it might be a good idea to buy some time until the economy recovers by adding some workplace skills to a degree either before or after university.
A reality check is important and standing out from the crowd is essential.
Alison Bloomfield is marketing and communications executive at Oxford Media & Business School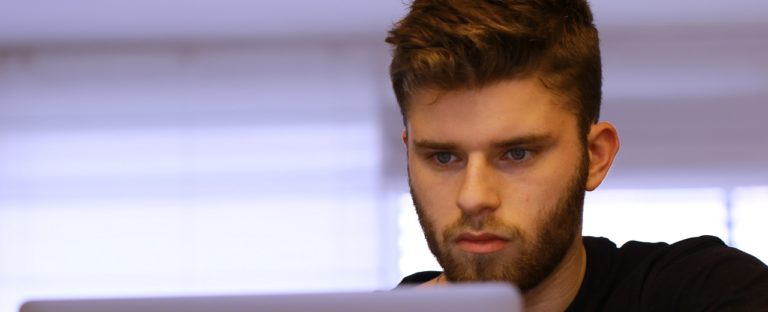 What other options are there?
Oxford Media & Business School offers a Professional Business Diploma that teaches students the practical tools they need to start their career within 3 terms rather than 3 years.
The course develops their understanding of how the business world works. They look at how each activity sits within every company, from a family concern or a global giant, understand B2C and B2B trading, analyse the impact of local, national and global activity to any business and how communications differ within each business sector.
The course teaches all the practical skills required to work in the office environment: each of the most used IT programs to an advanced level, marketing, advertising, sales, brand management, market trading, customer relations, data acquisition and project management.
On top of these practical skills students learn all the soft skills that are so valuable to an employer. Discovering who are the creatives, the evaluators, those who thrive on seeing a project through from start to finish on time and on budget, the great communicators, those who know they are excellent for front office or back office and those who will strive at all costs to move the business forward.
These skills added to academic excellence or an ambition to start a career as soon as possible creates a powerful CV that will certainly catch the eye of any recruiter. The financial outlay for this course could result in a 19 year old having a starting salary of £22,000 – £24,000 in their first job.
For ideas about how young people can fast track their career find out more about the course and future prospects.