An OMBS Celebration – two retirements and one baby! The end of this academic year is a triple celebration, not only as we say farewell to our graduates, but we also wave goodbye to our two longest standing members of staff and to top off the festivities – there's a baby on the way!
You may recall we posted a gorgeous photo of OMBS Principal Andrea with tutors Sally and Sarah last week after they spent the day in the Royal Enclosure at Ascot. We are now able to share with you that the occasion was not only a good reason to buy a new hat, but it was an OMBS 'Celebration of Service' for both Sally and Sarah. Sarah who will sadly be saying a final farewell to us at the end of this academic year, and for Sally who steps into part-time retirement.
If you are reading this as an OMBS graduate, I have no doubt that you will hold the most incredible memories of both Sally and Sarah who have been teaching at OMBS with a combined service of over 40 years (!). Sharing their knowledge and passion for education with hundreds (if not thousands!) of students year on year. We could not be happier for them to be taking some well-deserved time away from the classroom as they begin their new chapter in retirement, nor could we be more grateful for their time and devotion to Oxford Media & Business School.
Sally
Thoughts from graduate Miranda Bunting:
"Sally was the most supportive, calm teacher and made my time at OMBS such a happy one. I remember being so anxious about learning Teeline – it felt like learning a new language – but she was so engaging and enthusiastic, it was impossible not to look forward to the lessons rather than feel intimidated by them. Everyone who said they had her as their tutor felt so well supported. She is also one of the most upbeat and cheerful people I can think of. I am so sad at the thought of visiting OMBS and not seeing her. We did skip her lesson once to go and wave at Michelle Obama who was visiting a nearby college and I don't think she minded !"
Sally joined OMBS in 1989, yes you read that right, with two small children and a wonderfully supportive husband, Sally felt this was the time to start carving out her teaching career. Over time, Sally's role within OMBS (then St. Aldates) grew and developed from starting out as a lecturer of Shorthand (Pitman and then Teeline), IT, Business Communication and Office Skills to progressing into teaching the Graphic Design software (on Macs) as part of the OMBS Chartered Institute of Marketing course. Having taught these skills to "too many to count" groups of students during her tenure, Sally's career has "come full circle" as she returned to teaching Teeline and Office Skills to many of our recent graduates. Deciding that now is the right time to reduce her fulltime teaching timetable, Sally will stay on for 2 day a week, teaching the new Events Management module that fully launches in September.
'Mother Hen Sally' will always be adored by all. It is Sally's combination of maternal warmth, expansive teaching approaches and naughty sense of humour that makes her a very special person indeed. Thank you, Sally, for the time, energy and love that you have given to OMBS. Now enjoy your new hobby of equine massage on your beloved horse Kalico and enjoy that well-earned retirement that you so utterly deserve." – OMBS Graduate, Charlotte Griffiths
When we asked Sally how she would be spending her newfound freedom, she replied that she and her husband, John, had recently purchased a beautiful Summer House where she intends to spend some of her days re-kindling her love for art and drawing, Nordic hiking around the Oxfordshire countryside and spending as much time as possible with her beloved Horse, Kalico.
Sounds idyllic to us.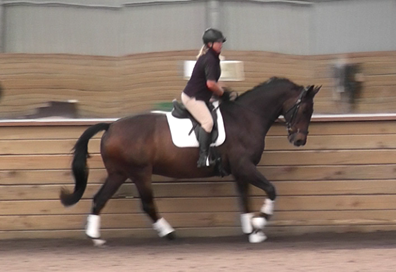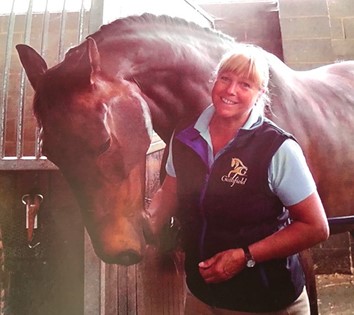 Sarah
Thoughts from graduate Charlotte Griffiths:
"Sarah thank you for your charisma, compassion and quick wit. Even while writing this, I am thinking very carefully about where to dot the I's and cross the Ts! Your eye for detail is admirable, your enthusiasm is infectious, and your feistiness is commendable. You will be greatly missed by OMBS past and present. I do hope you enjoy your retirement, and I am sure the 'gap yar' retirement has been planned in great detail."
Joining OMBS after travelling the world as first-class cabin crew, Sarah has been at OMBS since 2010, sharing not only her stories of her worldly travels but also teaching our students the skills they need to be successful in the office.
With the highest standards, Sarah has been an invaluable member of the OMBS staff and has trained office etiquette to countless students, from telephone manner to self-presentation, she has shaped many employees of today's workforce.
"I have loved working here and wish I had discovered it earlier. My favourite part of the job has been getting to know the lovely students who come here and seeing them grow in confidence and hearing about how well they have done after they have left. Having 2 sons I have really enjoyed the 'girly' chats!"
We have no doubt that if we ever need her, we will find Sarah on a prestigious Golf course across the country (or globe) competing against her husband Pete or whipping up delicious creation in the kitchen and if not there then in her holiday home by the sea.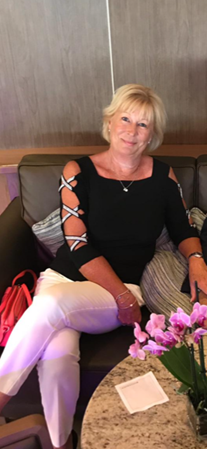 Tessa
And last, but most certainly not least we are just beyond delighted to announce that OMBS tutor (and OMBS graduate) Tessa Oliver and her Husband, Richard will be having their first baby in the autumn.
We are so excited to welcome a new member to the OMBS family once baby Oliver is born but we are also slightly concerned as to who will now organise the Tuesday Bake rota!!
If you would like to send a message to Sally, Sarah or Tessa please do so via the info@ email address, and we will forward on.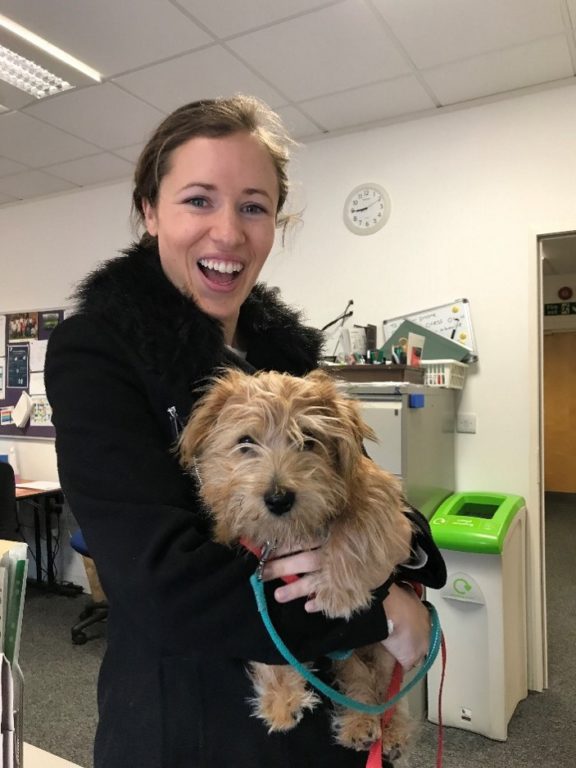 "Alone we can do so little; together we can do so much." – Helen Keller