Thoughts from our Principal
This week it has been widely reported in the UK press that there is a national shortage of Digital skills within the current and upcoming workforce, which is costing the economy billions of pounds year on year. Reflecting on the past year and looking forward to the generation of workers to come, this is incredibly concerning.
Statistics published in the Guardian's article on the subject quotes:
"60% of businesses believed their reliance on advanced digital skills was set to increase over the next five years whilst 88% of young people realised digital skills would be essential for their careers."
As Principal of a Media & Business School, which teaches Advanced IT skills as standard practice, alongside a Digital Marketing module, it is something that I would say we are well ahead of the game on. All students who pass through OMBS gain the vital digital skills we know they will need to be a valuable member of a modern workforce in 2021 and beyond.
It has been unbelievably reassuring for us as educators, but also for our students that in the midst of a global pandemic, we have been able to change the course content to reflect the new skills employers will be looking for, in the post Covid world. Many of which has had a digital focus; Digital Marketing, Advanced IT, Communication packages such as Zoom, Microsoft Teams, SharePoint. Our students will be well versed on virtual classrooms, business presentations, and even virtual interview technique! Our students will be leaving us in June 2021 fully equipped with the skills and knowledge we know they will need to begin their career, wherever they decide to go.
Whilst we hope universities begin to focus their efforts more on digital training; as we know that Computer Science only teaches the method of IT science and not the practical skills needed for work. We are sure that students will still be joining a professional environment having never mail merged, for instance, which as an entry level worker is a fairly standard task and leaves many workers at a disadvantage.
I am proud that we have 90% of July 2020 Graduates in employment, across many industries, from Fashion to Finance and it is staggering how, after just one term of learning online with us (their final term was delivered online during the pandemic) the feedback we receive is how confident they felt entering the virtual world of work having studied with us. We pride ourselves on teaching the practical skills we know companies are looking for and our yearly statistics speak volumes.
Once an amployer has had an OMBS graduate, they often return to us with more vacancies to be posted on our Alumni group, this is one example of how brilliant compnaies see our students!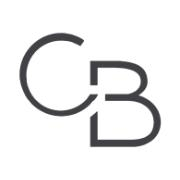 "All of the candidates have been highly impressive; from the presentation of their CV's, through to their interview and ongoing as employees of Caroline Baker.
I now finding myself only looking at OMBS's graduates – they never fail to impress.  So thank you. You are running an outstanding Business School, and I am overwhelmingly impressed!"
Caroline Baker, 2020
Digital skills shortage? Not if you've studied The Professional Business Diploma – it really is a one-year fast track into business!
Oxford Media & Business School offers a 12-month Professional Business Diploma for ambitious students who want to start their career within 3 terms rather than 3 years. Student accommodation is available. Find out more here.
OMBS is the perfect choice for students who want to gain the Digital skills that are clearly needed to move forward in employment and fast track their way to a sucessful career within one-year!