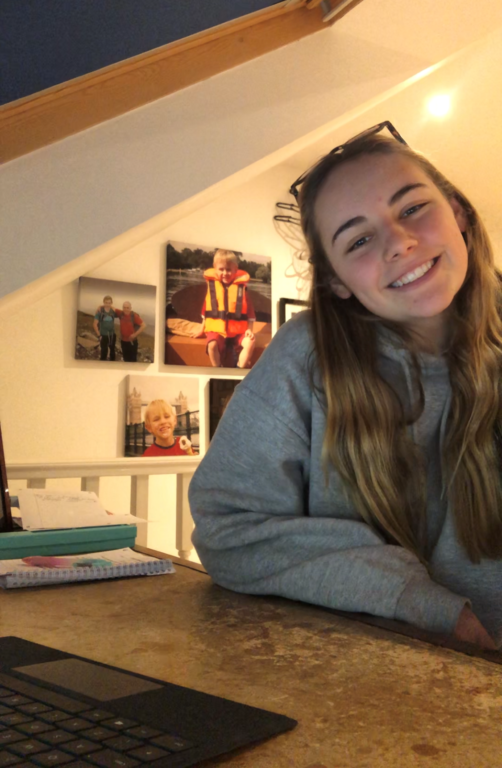 University was always a route I knew wasn't for me. I had no idea which degree I would study and simply put I didn't want to commit to a certain path straight after A levels. I was studying 3 intense A Levels; Geography, Economics and Biology and achieved high grades for these however, it always felt that university was the 'right' and only path for students to take after Sixth Form – no one really explored the other options with me.
OMBS came to my School, Bradfield College when I was in the Lower Sixth and I was instantly pulled in when listening to what they offered their students. I knew I had to get an interview straight away, as this was the path I wanted to take and their places are limited and fill quickly. OMBS offer all the skills you require when finding or going into work, within a 3-term course, whilst also offering the student lifestyle of living in a house in Oxford. The course covers such a wide range of business topics, it really is so interesting!
Throughout the inevitable changes that come while studying through a pandemic, I am absolutely loving the course and having such an amazing time. I have learnt so much about myself such as I am much stronger than I think I am and far more capable at completing tasks independently than I ever could have imagined. Since being at OMBS, not only me but my friends and family have seen my confidence shoot up.
During lockdown, I have struggled with motivation and finding the perfect routine for the day. Our tutors have highlighted that routine is very important – especially when returning to my family home for online learning. I made it a priority to have a desk set up with everything laid out neatly so that it is easily accessible when I need anything. When we are having our break, I force myself to go outside, even if it is for 10 minutes, just to get some fresh air. I feel that this really refreshes you and allows you to relax and move around before your next lesson. One problem of working from home, is that we tend to sit at the same desk all day, every day to work. This can really put strain on our bodies, as we need to move around, not only for our physical health but also for our mental health. The support from the tutors has been great and we have been able to ask advice when we've needed it. They will also send motivational emails weekly to keep us focused and positive. Once lessons finish at 4pm I aim to complete the tasks that I have written down for that day. After this, I switch off all computers and reward myself, either by completing a workout, baking, playing the piano or many different things. This then makes me feel energised and ready for my next day at OMBS.
Polly is taking the one year Professional Business Diploma at Oxford Media & Business School. Find out more about the course here and how it can be a fast track to a great career.