An Easter 2021 farewell from the Principal
We are packing the laptops away and finally looking forward to the possible reality that we will be teaching our students in person when we resume in April. Although class streaming will be set up, to ensure that students who may need to be studying from their houses are able to do so, we are beyond excited to hear the building come alive again with our students.
This term has been a whirlwind of excitement and buzz, and a term of many 'firsts' for OMBS. Our students have studied, planned, and delivered a virtual business pitch, where they spend 10 weeks creating a pitch for investment to their business. We saw business plans for Hamper companies, a University cleaning company, an electronic cycle company all the way through to an upcycling fashion brand. To see our students, deliver such a professional looking business plan and pitch, virtually was a real moment in OMBS history for me and one which I will remember fondly. It was true testament to our online teaching platform and dedication from both staff & students which generated such a high standard of work.
We also hosted our first and hugely successful virtual Open Day, where we invited prospective students and their families to find out more about the Business School and all we can offer. The event resulted in immediate sign ups and places for September are filling quickly. I encourage you to explore our website a little more if you are considering studying with us.
I have been reflective this term on the mental wellbeing of young adults during this time, which lead to the launch of our Wellbeing hub – a lockdown 3.0 initiative and has been a pillar of positivity for our students (and staff!). We have had an outpouring of support from OMBS graduates and friends of the School, such as Jessica Robson (OMBS Graduate) and Phylicia Jackson-Jones (Wellbeing expert and friend of OMBS).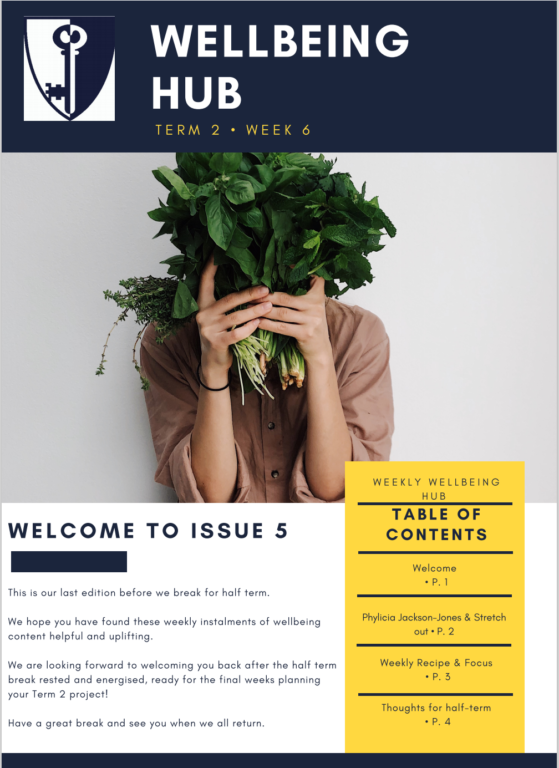 To round of such an extraordinary term, we held our first Virtual Speaker's Day. Where I was just overwhelmed with the generosity of our wonderful speakers, who parted such important gems of business knowledge.
We welcomed:
Zoe Souter – Head of Stakeholder Engagement at Condé Nast
Douglas and Gordon
Lucinda McFarlane- Celebrity PA and Past OMBS Parent
Bex Middleton – Founder and Managing Director of Boho Betty and current OMBS parent
Harpreet Grewal – EA Team Leader, Odgers Berndtson
Looking ahead to next term, the pace isn't likely to slow down. We have another Virtual Open Day and we are planning our first Digital mentoring workshop for Year 12 & 13 students – goodness, we do all need a rest!
Wishing you all a wonderful Easter and for more information about how we could be the next step for you, please do contact us.
Andrea Freeman