The UK is opening back up today and many of our students are starting to look ahead to securing employment in the coming weeks' after graduation. This is likely to mean virtual interviews and the possibility of starting at a new company remotely – no small task!
We have adapted our course as much as possible to ensure that our students are getting the best start in this new virtual world, and on the back of our virtual interviews last week with Head of HR David Hooper, we are delighted with their progress.
We asked top recruitment agency, Bain & Gray to share their 10 top-tips for new employee's when interviewing/joining a new company remotely.

With the devastating ramifications of COVID-19 throughout the UK, it has quickly become the new norm and a necessity for many of us to work from home. Whilst working remotely has many perks, your home can easily become a distraction if you are not strategic; particularly if you are not used to it. We have put together some tips to help you stay productive and efficient when starting a new remote working role.
1.      Create your morning routine
It's so important not to just jump straight on emails in the morning. Give yourself time before you begin your working day – get some water, make some tea, actually eat a good breakfast, then sit down and write out your goals/to-do list for the day. If you regularly go to the gym before work, ensure that you try and keep to this. If you can't leave the house, YouTube some home workouts – there are some great videos out there to help you.
2.      Create a good working environment
It's really important to have an area designated for working, and we recommend not having it in your bedroom! Create a unique space that you use for work purposes. A place that is your designated "I'm working" space. Try to make your space clean and organised and have some space to write or lay things out if you need to.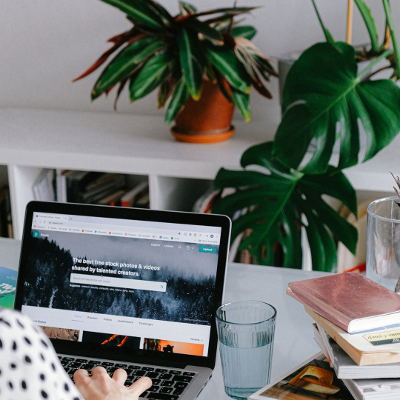 3.      Get dressed!
It's an odd one but clothes can really affect your mood. We recommend starting your day as you would normally do when heading in to work. We are not saying put on a formal suit but try and find a medium – what can you wear that is comfortable but doesn't remind you of lounging around? Find something that makes you feel relaxed but also put-together and ready to tackle the day ahead.
4.      Take breaks – they help you stay productive!
Take a break to make a coffee, go for a walk, or get up and walk around every once in a while. It's good to get your blood flowing, and sometimes when we're working from home it easy to forget to take a break. Breaks help give you clarity and increase productivity, however, don't do it too much and use it as an excuse not to do your work – no boss will allow for that! Be realistic and see what works well for you to keep your mind productive.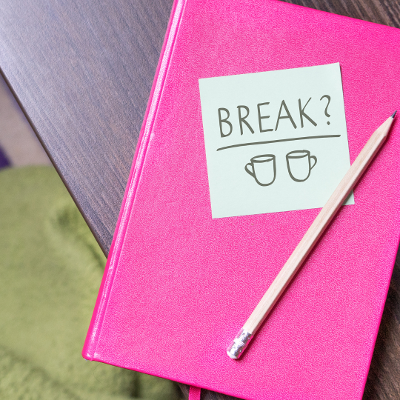 5.      Stick to your normal office hours
Try to stick to your usual working hours – start and end your day how you would usually whilst you are in the office. There are so many advantages to working from home but don't let them be a distraction. It's so important that you have a routine that you stick to every day in order to stay efficient and productive.
6.      Ensure you have the right tech
Every company is different when it comes to which systems they use. When a company onboards you, they will run everything through with you but make sure you also practice using it in your own time. Things take time to learn, so be proactive and try things out yourself – this will certainly help you to avoid having to ask any awkward questions or deal with any issues/delays.
7.      Check what's behind you!
Working from home means lots of meetings on Zoom/Teams. Make sure you workspace is in a quiet corner in your home and think about what people are going to see on the call. We recommend having a clear, uncluttered space – nobody needs to see that pile of washing in the background! Maybe put a nice picture on the wall behind you or sit in front of a tidy bookcase.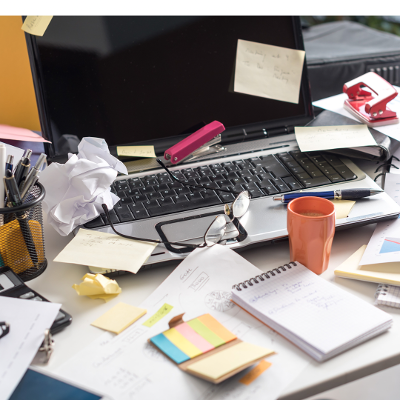 8.      Proactively learn new skills
One thing all employers look for without exception, is a proactive, positive approach in the workplace. If you find that you are getting task done quickly and have a little more time on your hands, why not try some free online course to help you build on your skillset? We've pulled out some fantastic FREE online courses that you can do in your own time. Click here to view
9.      Reach out to your peers
It's challenging starting a new remote working role and not being able to meet your colleagues in person. We recommend reaching out to the individuals in your team to set up a short video meeting with them. Use this time to introduce yourself and get to know a little more about them. This doesn't need to be a formal chat at all!
10.  Don't be afraid to ask questions
It's perfectly normal to not pick-up company processes immediately. If you ever feel like you don't understand something or can't find a document that is stored away in the deep depths of the company shared drive, reach out to your line manager or colleague. Asking questions isn't a sign of weakness, it's important to show your enthusiasm to learn and pick things up. If you don't ask, it will make things a lot harder for you.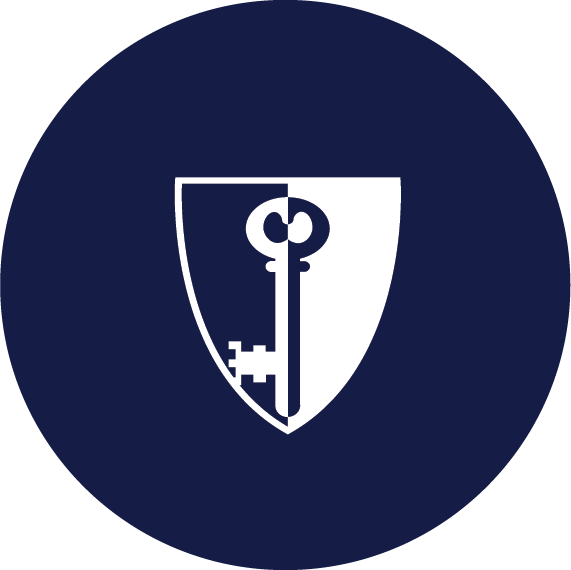 Find out more about OMBS here.
OMBS is the perfect choice for students who want to gain the skills that are needed to fast track their way to a successful career within one-year!