A registration fee of £100 is payable at the point of enrolment.  After enrolment in the January prior to the start of the course a £1,000 enrolment fee will be due.  This is deductible from the first term's fees, as a course advance, in order to secure a student's place on the course.  The course advance is not transferable to a future year.  A separate £300 accommodation deposit, where applicable, is payable in August at the time of the first term fees. The information below is correct at the time of publishing; however the college reserves the right to alter course dates and fees at its discretion.
Term Dates
2022/2023 – next academic year
Autumn term – Monday 26 September – Wednesday 14 December 2022
Autumn half term – Friday 4 November – Monday 7 November 2022
Spring term – Wednesday 4 January – Wednesday 29 March 2023
Spring half term – Friday 10 February – Monday 13 February 2023
Summer term – Monday 17 April until Wednesday 5 July 2023
Summer half term – Friday 26 May until Monday 29 May 2023
---
Tuition fees                              Per Term
Professional Business Diploma – 2022/2023                  £4,100
---
Accommodation
We are also able to offer the following types of accommodation:
Student House – 2022/2023
Self-catering £2,650 per term
Self-catering ensuite* £2,800 per term
Self-catering Jericho area £2,950 per term
Self-catering Jericho area ensuite* £3,045 per term
*Please note we have limited availability for ensuite rooms.
We have a selection of houses from 10 to 20 minutes' walk from the college.  Fees are inclusive of all service bills (light, heat and maintenance but not including the internet) on a self-catering basis.  Students enter a contract for the entire length of the course. Each student pays a damage deposit of £300 which is refunded at the end of the course minus any charges applied for damage to the property.  Fees are payable termly in advance.
How to Pay
Tuition and Accommodation fees are payable in advance prior to the start of each term.
The methods of payment are:
Banker's Draft (payable to OMBS)
Credit card
Debit card
Bank Transfer
When making transactions it is essential to quote student name and number at all times.
Fees are due: first term by 31 August, second term by 15 December and third term by 15 March.
Please contact Sarah Badger, Registrar, if you require further details – sarahb@oxfordbusiness.co.uk
Some parents choose to use the School Fee Plan.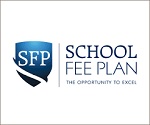 ---